Day 1

Magnificent valley hike views and the historical town of Ouchi-juku
First, we boarded a limited express train from Asakusa Station in Tokyo to the Aizu region of Fukushima prefecture.
It takes around 3 hours and 15 minutes from Asakusa Station to Aizu-Tajima Station.We enjoyed a leisurely ride on Tobu Railway's new limited express train "Revaty", which went into operation on April, 2017.
Curled up on the comfortable seats, we contemplated the tranquil changing landscape through the window—that's the real pleasure of traveling! We got off at Aizu-Tajima Station and transferred to the relay train bound for Aizu-Wakamatsu. Our first destination was To-no-Hetsuri crags.
Here was where the journey began!
Walking over a million-year-old ancient ground: The picturesque To-no-Hetsuri crags A million years of weathering and erosion created the landscape of the towering boulders at To-no-Hetsuri crags.It's one of nature's mysteries. While looking at the lush green leaves, I thought of how surprised those who first discovered this scenery must have felt. I breathed through my nose and noticed how my body felt full of fresh air—what a wonderful feeling!
By the way, "hetsuri&rdquo is a regional word for cliffs or crags. Thatched roofs at the beautiful and old Ouchi-juku
It takes about 20 minutes to get to Ouchi-juku from To-no-Hetsuri crags by taxi. Arrival at Ouchi-juku.
During the Edo period in Japanese history (1603-1868), Ouchi-juku prospered as a post town along the Aizu-Nishi Highway, which spanned 130km and connected the cities of Nikko and Aizu-Wakamatsu. Apparently, as a result of the policies of the government of Japan at the time, feudal lords and unknown travelers had to stop here to rest and recover from their journeys.
After this system was abolished and a large highway was constructed, Ouchi-juku seemed to lose some of its vitality in the face of modern times; however, young people became allured by the historical town of Ouchi-juku and sparked the interest in the area, which is still strong today, over 400 years later. Be sure to try Ouchi-juku's specialty dish, negi-soba!
Aizu's lord is said to have exclaimed: "Noble soba!" In Ouchi-juku, the way to eat these buckwheat noodles is to use the long green onions like chopsticks to dip the noodles into the dashi and grated daikon soup. It's refreshing and delicious—one bowl just isn't enough!
After eating, take a stroll around the area. In this kind of scenery surrounded by mountains, it feels like both mind and body are healed. Savor the local cuisine and stay at a guesthouse with a famous host! Three minshuku (Japanese guesthouses) remain in Ouchi-juku. This time, we visited one of them, "Honke Ogiya", a 300-year-old storehouse where visitors can stay. The smoky scent of the traditional sunken fireplace drifted through the quiet house, and made me feel like we'd slipped into a distant past. Just as travelers of yore who rested here, we winded down and prepared for the following day, when we would climb Mt. Onodake.
The house was comfortable, but the best part was the host's homemade dishes! There are many regional dishes in the Aizu region: Kozuyu (a broth with scallops, fish cakes, konjac noodles and gluten croutons), ikaninjin (thinly sliced squid and carrot sticks cooked in soy sauce), ninshin no shanshosuke (pickled herring marinated in soy sauce with Japanese pepper leaves on top), and basashi (raw sliced horse meat). I was stuffed! Day 2

Mountain climbing, hot springs, and a stroll around the city — a splendid three-part plan!
Off to climb Mt. Onodake, the symbol of Yunokami Onsen Leaving behind Ouchi-juku bathed in morning sun, we turned towards the trailhead. It was a 20-minute walk to the trailhead. From there, we walked through the gently sloping forest for 30 minutes, and started going up.
The elevation at the mountain top is about 660 m from the start. The uphill trail was tough, but the sunlight occasionally filtering through the leaves was really lovely. I took a deep breath as we continued on towards the summit. Halfway up the mountain, we were in a beautiful pristine beech forest An hour had passed since we started walking. As the altitude increased, instead of Japanese Cedar trees we began to see beech and oak trees. Some beech trees have the lower part of the trunk curved, something referred to "nemagari" in Japanese. The "nemagari" evidences that the beech can endure deep and heavy snow. Looking at how the trees have withstood such heavy snow, I thought of how strong the pulse of life is. Sensing that power, we only had to do one final push until we reached the summit!
The climb was tough, but reaching the summit was so exhilarating that the exhaustion was gone! Two hours had passed since we started walking, and, at 1383 meters, we reached the top of Mount Onodake!
At the summit, there was a small stone shrine. In front of us was Otodake, while towards the northern side we saw other famous peaks of Tohoku, including the Iide mountain range, Mount Azuma, and Mount Bandai. We sat down for a short break, refreshing in the cool breeze. For a moment, facing such big-scaled view, I felt my heart at ease. You can also check here for an introduction to the climbing course and information about sightseeing in Mt. Onodake.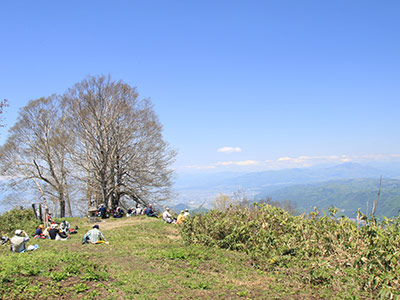 Aizu area
Mt. Onodake
1,383m
After descending the mountain, it was time to go to Yunokami Onsen! I couldn't wait to refresh and wash away the sweat. We descended following the Ono trailhead, passed the Onokannon Temple, walked for 20 minutes and arrived at Yunokami Onsen. While descending the mountain, we could already see the onsen town. Once we were all the way down on the main road, it was wonderful to see Mount Onodake behind us. It was a stunning view.
We washed away the sweat in a cooling outdoor bath (rotenburo) while gazing down at the clear Okawa valley. Both my mind and my body felt refreshed. After bathing, we headed to Aizu-Wakamatsu for a delicious lunch. Strolling at the retro townscape. Time to taste Aizu's flagship treat!
It takes 30 minutes from Yunokami Onsen to Aizu-Wakamatsu. There, we headed to Nanukamachi station. In the Nanokamachi area, the road in front and along the station has a retro style townscape. We indulged in this view while walking towards Aizu-Wakamatsu station.
We enjoyed a leisurely walk, stopping whenever we found a shop that caught our interest, taking a look, and stopping every once in a while to eat something. After all that climbing, we sure were hungry! Spot highlight
Traditional sweets shop Kumano
This is a traditional Japanese sweets shop established over 130 years ago. Its "premier dorayaki" (a Japanese dessert pancake sandwich) uses mountain salt from the hot spring waters of Aizu, and is a famous confection from this store. It probably has a similar amount of salt to that which we lost while climbing the mountain.
In addition, there are other traditional Japanese sweets like dango (sweet dumplings), manju (steamed filled yeast buns). This store is like heaven for sweet tooths!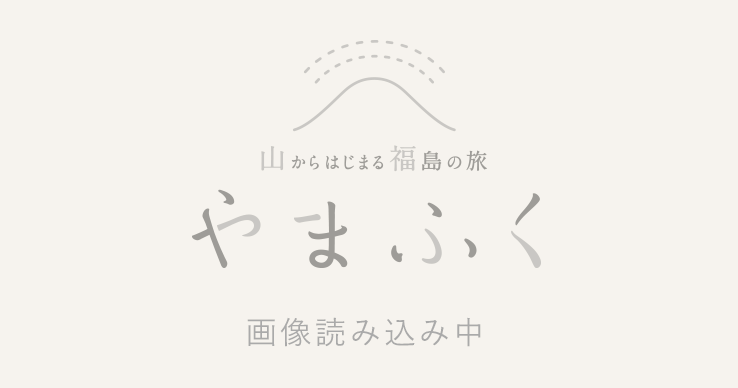 RAG Coffee Shop
This shop is lined with amps and speakers, which play light jazz. Here you can have Aizu's famous gourmet "Curry Yakisoba" fried noodles. You'll sure want to dig into this homemade spicy curry with noodles and vegetables.
9-2, Nanokamachi, Aizu-Wakamatsu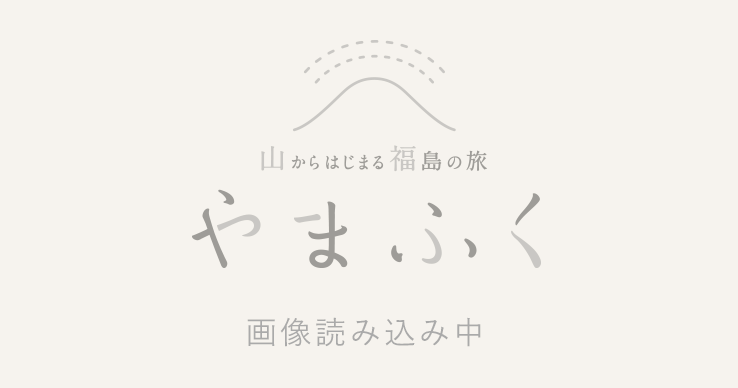 Sakamoto Collection
This store sells original Aizu lacquerware, a 400-year craft, and accessories. I had never seen such designs and high-quality lacquerware. Their assortment was wide and very insightful. The shop, which was remodeled from an old warehouse, is also splendid.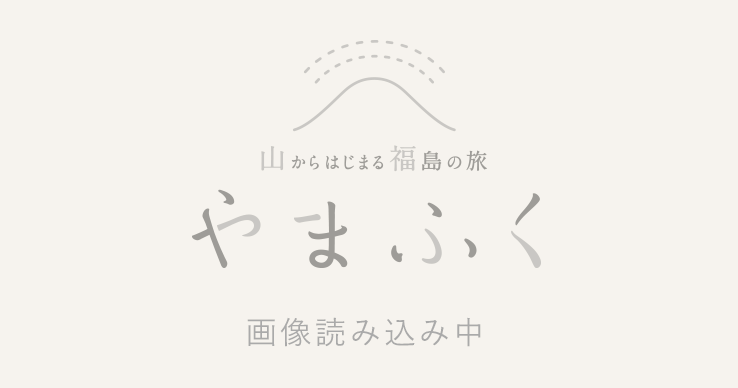 Antique Café Naka no Kura
This shop and cafe has been run by a lacquerware shop for over 230 years. We could take our time and enjoy delicious coffee and cake served on exquisite lacquerware. The shop had a pleasant atmosphere and retro vibes. The photo reads "Japanese sweets with cold brew coffee (set)"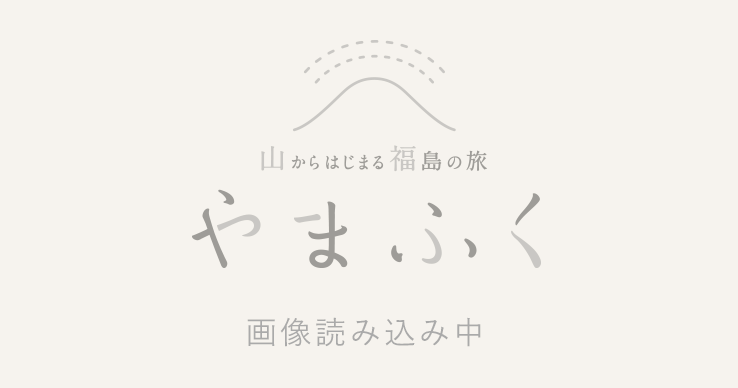 Aizu-Wakamatsu Station was the final destination of this 2-days-1-night mountain trip
For two days, we saw and felt Aizu's history, crossed its mountains, soaked in its hot springs, and indulged in its delicious food. By "feeling Aizu with our own feet", we learned a lot.
Since the "Express Revaty" line opened, it became easier to access the Aizu area from the Kanto region (where Tokyo is) on the Tobu Railway. If you visit Aizu, considering climbing Mt. Onodake. Savor Aizu from every angle. Spot map